Your Heat Quote
Book A Survey
You don't have to pay for a new boiler
upfront! Our 0% Boiler Finance deals
provided through Hitachi Capital
Consumer Finance will spread the costs of
your new boiler over 2 years, interest-free.
Find Out More
Do you need a Care Plan?
Flexible payment solutions are available so you
get the most efficient heating system or cover the
existing one, depending on the type, age, and the
level of cover you are looking for.
Standard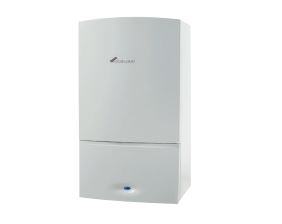 was
£1950
£1950
FINANCE AVAILABLE
12 years guarantee
Free Magnetic System filter
Removal of your existing boiler with responsible disposal
Chemical flush of your central heating system, in accordance with manufacturers instructions
Add corrosion inhibitor – to help protect your central heating system
Installation of a condensate pipe
7 year parts and labour guarantee, subject to annual servicing/12 year
parts and labour guarantee, subject to annual servicing
Landlord Gas Safety Certificate
Registration with manufacturer for parts and labour guarantee
Registration with Gas Safe for Buildings Compliance
N.B. Free no obligation home survey will be required in order to provide a
Fixed priced quote
N.B. Online quote is an approximate estimate and is exclusive of VAT
Standard Package
Premium
was
£1950
£2499
FINANCE AVAILABLE
12 years guarantee
Free Magnetic System filter
Removal of your existing boiler with responsible disposal
Chemical flush of your central heating system, in accordance with manufacturers instructions
Add corrosion inhibitor – to help protect your central heating system
Installation of a condensate pipe
7 year parts and labour guarantee, subject to annual servicing/12 year
parts and labour guarantee, subject to annual servicing
Landlord Gas Safety Certificate
Registration with manufacturer for parts and labour guarantee
Registration with Gas Safe for Buildings Compliance
N.B. Free no obligation home survey will be required in order to provide a
Fixed priced quote
N.B. Online quote is an approximate estimate and is exclusive of VAT
Premium Package
FINANCE AVAILABLE
12 years guarantee
Free Magnetic System filter
Removal of your existing boiler with responsible disposal
Chemical flush of your central heating system, in accordance with manufacturers instructions
Add corrosion inhibitor - to help protect your central heating system
Installation of a condensate pipe
7 year parts and labour guarantee, subject to annual servicing/12 year
parts and labour guarantee, subject to annual servicing
Landlord Gas Safety Certificate
Registration with manufacturer for parts and labour guarantee
Registration with Gas Safe for Buildings Compliance
N.B. Free no obligation home survey will be required in order to provide a
Fixed priced quote
N.B. Online quote is an approximate estimate and is exclusive of VAT
FINANCE AVAILABLE
12 years guarantee
Free Magnetic System filter
Removal of your existing boiler with responsible disposal
Chemical flush of your central heating system, in accordance with manufacturers instructions
Add corrosion inhibitor - to help protect your central heating system
Installation of a condensate pipe
7 year parts and labour guarantee, subject to annual servicing/12 year
parts and labour guarantee, subject to annual servicing
Landlord Gas Safety Certificate
Registration with manufacturer for parts and labour guarantee
Registration with Gas Safe for Buildings Compliance
N.B. Free no obligation home survey will be required in order to provide a
Fixed priced quote
N.B. Online quote is an approximate estimate and is exclusive of VAT
Your quote is ready! Please enter your details below, We always keep your data secure