Need a Plumber Leybourne?  Call Your Heat today for a free quotation
Your Heat are your local plumbers providing plumbing services across Leybourne and the surrounding areas. We provide solutions to every day plumbing problems. Get In Touch Today
Whether you are looking for plumbing advice or have concerns with your bathroom, kitchen or heating system, we'll be more than happy to help! Comprehensive advice, top-notch customers service, highly-skilled engineers, and a bunch of positive customers' reviews set us apart.
We can take care of your Leaking Toilet, New Tap, Replacement Radiator…Even a New Boiler
We provide a wide range of Plumbing services in Leybourne including;
Boiler Service Leybourne
Tap Replacement Leybourne
Shower Replacement Leybourne
New Radiator Leybourne
Boiler replacement Leybourne
Thermostatic Radiator Valves Leybourne
Leaking Toilet Leybourne
New Bathroom Leybourne
Kitchen Sink Installation Leybourne
New Boiler Leybourne
Vaillant engineers Leybourne
Power Flush Leybourne
Replacement Tap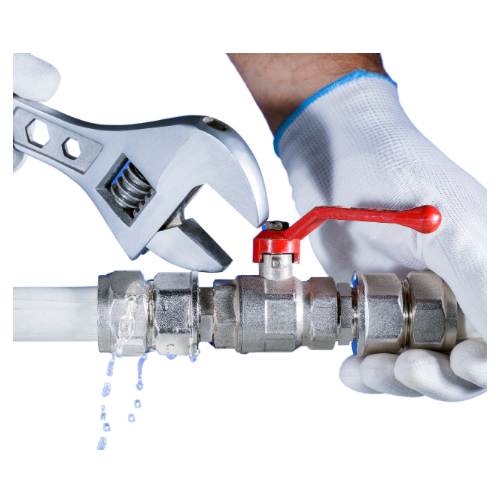 Your Heat: Taking Care of All Your Household Plumbing Needs
New Tap / Replacement Tap
Is your tap flow starting to slow? Is your shower leaving you with uneven water pressure? Are you tired of the constant dripping sound coming from your leaking toilet? Or maybe you just want to upgrade your home's heating system with a shiny new radiator. Whatever your plumbing woes may be, Your Heat is here to help.
We offer a comprehensive range of services to cater to all your household plumbing needs, including the installation of new taps, showers, toilets, and radiators.
Let's start with one of the most commonly requested services: new taps, or as some may call them, replacement taps. Over time, taps can become worn out, leading to reduced water pressure or leakage. If you've noticed your tap's flow lacking its former strength, it might be time for an upgrade. At Your Heat, we have an extensive collection of taps, catering to various styles and preferences. Whether you prefer the timeless elegance of classic designs or the contemporary flair of modern ones, our skilled technicians can find the perfect tap to suit your bathroom or kitchen.
New Shower / Shower Repair
Speaking of bathrooms, let's not forget about the shower! There's nothing quite like stepping into a revitalizing shower to kickstart your day or wash away the stress of a long day. However, a faulty shower can hinder that experience. If your shower's water pressure has become erratic or its temperature control seems a bit too temperamental, it might be time for a change. Our team at Your Heat specialises in installing new showers that will transform your daily routine into a spa-like experience. We offer a wide range of stylish designs and advanced features to ensure you find the perfect fit for your unique needs.
Leaking Toilet / Toilet Repair
Leaky toilets can be a real nuisance. Not only do they create an annoying dripping sound, but they can also waste a significant amount of water, leading to increased bills and an unfavorable impact on the environment. If you're tired of the constant sound of a leaking toilet and the extra expense it brings, it's crucial to address the issue promptly. At Your Heat, our expert plumbers will assess the root cause of the leak and provide efficient solutions to fix it. From simple repairs to replacing faulty components, we've got you covered. Let us help you bid farewell to those wasteful leaks and restore peace to your bathroom.
New Radiator / Radiator Replacement
Now let's talk about another important aspect of your household plumbing system: radiators. Perhaps your current radiator has seen better days, or maybe you're looking to upgrade to a more energy-efficient model. Whatever the reason, Your Heat is here to ensure you have a warm and cozy home by providing new radiators, or as we like to call them, replacement radiators. Our team understands that a radiator is not just an essential part of your heating system but also a stylish element of your home decor. That's why we offer a diverse range of radiators, catering to various styles, sizes, and heat outputs. Whether you're looking for a sleek and minimalistic design or a classic and ornate one, our experts will help you find the perfect fit to complement your living space.
Plumbing taken care of
At Your Heat, our primary goal is to deliver exceptional service, ensuring that your household plumbing needs are met efficiently and effectively. You can trust our team of experienced plumbers to provide top-notch installations, repairs, and replacements while maintaining a friendly and respectful attitude throughout the process. We understand that plumbing issues can be stressful and disruptive to your daily life, which is why we strive to minimise any inconvenience and complete the job as swiftly as possible.
Get in Touch
So, whether you need new taps, a refreshed shower experience, a leak-free toilet, or a replacement radiator to keep you warm during the colder months, Your Heat is the company to call. With our wide range of services and dedication to customer satisfaction, we guarantee to leave you with a home that is functional, stylish, and conducive to your everyday needs. Contact us today, and let us take care of all your household plumbing needs with a personal touch!