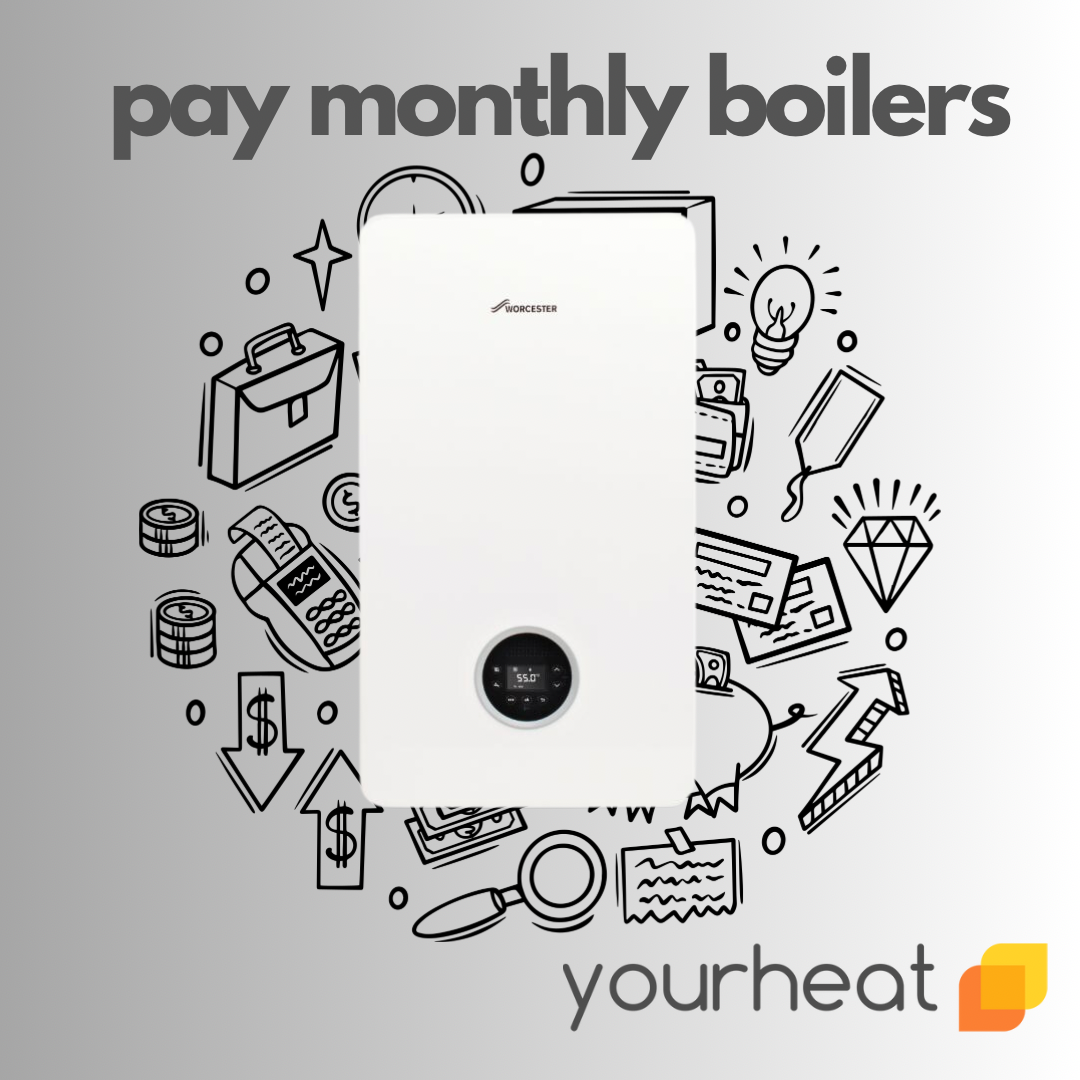 Boiler Pay Monthly
Your Heat Guide – Your New Boiler Pay Monthly
Introduction
Installing a new boiler can be a significant investment.  But with new boiler pay monthly options, the financial burden becomes more manageable. Firstly, it is essential to understand the benefits of a new boiler and why it might be necessary to replace the old one. In addition to improved energy efficiency and reduced monthly bills, a new boiler ensures a reliable supply of hot water and heating. Furthermore, it contributes to a more eco friendly and sustainable home, aligning with modern environmental standards.
Find out how much your new boiler will cost today with our instant quote tool, GET A QUOTE IN UNDER 30 SECONDS
Exploring Pay Monthly Options
To make this investment more accessible, many reputable boiler companies offer pay monthly plans. Moreover, these plans come with various benefits and flexible payment terms. Additionally, they often include installation, maintenance, and emergency repair services, providing peace of mind for home owners. In contrast to paying a large upfront amount, a pay monthly option allows for affordable monthly payments, perfect for those on a tight budget.
The Application Process
Deciding on a new boiler pay monthly plan requires going through an application process. Subsequently, after conducting initial research and selecting a suitable plan, home owners need to provide certain documentation to the boiler company. Consequently, this documentation must include proof of identity, proof of income, and the property's ownership details. As a result, the application can be processed swiftly, enabling homeowners to proceed with the installation without unnecessary delays.
Understanding Interest Rates
When opting for pay monthly boilers, it is crucial to understand the interest rates involved. Furthermore, these rates vary depending on the lender and the individual's credit score. Moreover, some companies offer interest free periods or fixed interest rates for a specific period. On the other hand, higher interest rates may apply if an individual has a lower credit score or chooses a longer repayment term. Being aware of these details helps homeowners make informed decisions while considering their financial circumstances.
Maintenance and Warranty Considerations
Maintaining the new boiler in good condition is essential for its longevity and performance. Additionally, most pay monthly plans include maintenance and servicing, ensuring optimal functioning. In addition to routine maintenance, companies often offer extended warranty periods to cover any unexpected repairs. Notably, these warranties provide homeowners with security and peace of mind, as they won't be faced with unforeseen expenses during the warranty period.
Choosing the Right Pay Monthly Plan
With numerous pay monthly options available, selecting the right plan can be overwhelming. Similarly, comparing the payment terms, interest rates, and additional services offered can help eliminate confusion. In comparison to other payment methods, pay monthly plans can offer more flexibility and convenience. However, homeowners must consider their specific needs, preferences, and financial capabilities before committing to a particular plan.
Conclusion
In conclusion, opting for a new boiler pay monthly plan offers homeowners a practical and accessible solution. Overall, these plans provide financial flexibility, along with peace of mind through comprehensive maintenance and servicing packages. Therefore, individuals should consider this option when looking to replace their old boiler, ensuring a comfortable and energy efficient home without unnecessary financial strain.
We use Novuna, check out rates here