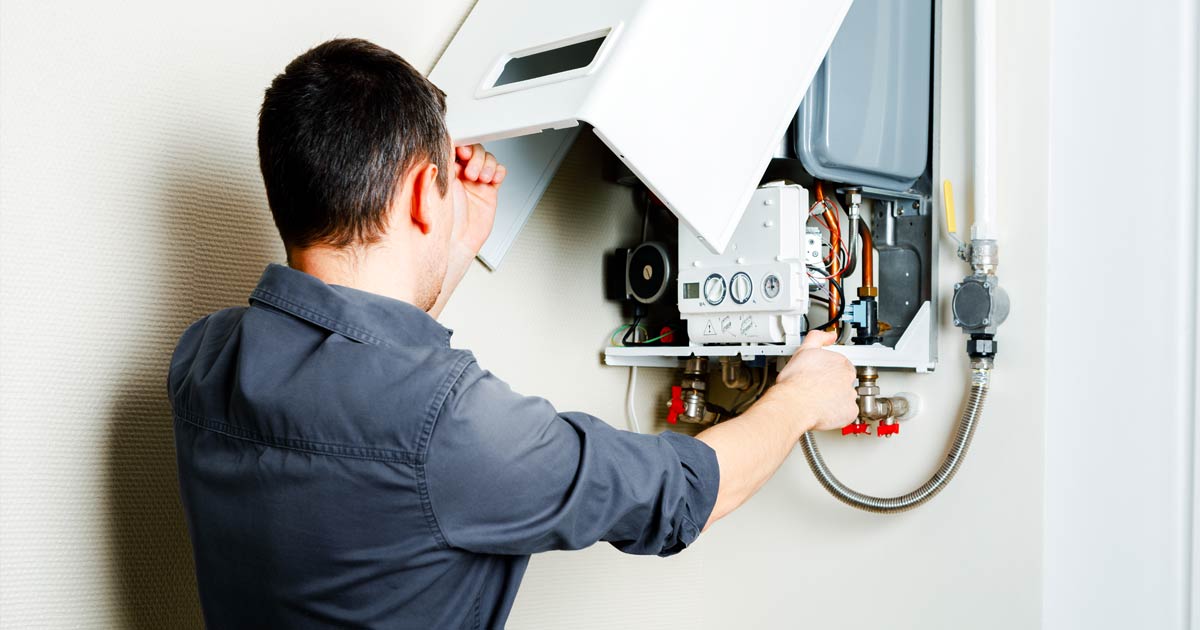 Moving a Boiler? Installation Tips, Tricks, and Costs of the Project
Whether your boiler is in an inconvenient place, taking too much space, or making noise at night that won't let you sleep, moving it is an easy task, when you know how. Maybe you want to switch from a conventional to a combi boiler and relocate it to a more convenient room? That's fine with us. Your Heat specialise in all aspects of plumbing and boiler maintenance.
We have relocated a myriad of boilers and we are familiar with the challenges that may occur along the way. Here we guide you through the task of moving a boiler, finding the best position for it, and giving you an approximate estimate of the costs.
The Most Important Questions to Ask
Although it doesn't seem like a big deal, you should plan moving a boiler carefully and take the following factors into account before starting any work.
Does my boiler look unsightly positioned like this?
Would moving my boiler give me more space?
What are the pros and cons of moving my boiler?
Is it possible to move my boiler and which location should I move it to?
Alternatively, you can relocate and upgrade your boiler at the same time. If its current location is inappropriate, you can simply move it or upgrade to a new model.
However, keep in mind that relocating a boiler requires feeding pipes under the floor or through a wall, which also means extra labour and extra mess.
The best thing to do is to consult a professional engineer. A Gas Safe engineer can make suggestions or double check whether your ideas are doable, and help make the switch to a new location seamless.
Moving Boiler Regulations
The main thing to think about is where should you relocate your boiler. You should pick a new space carefully and bear in  mind there are certain regulations to follow as well. The boiler should be positioned at least 1.2 metres away from a door or window. Also, it should have access to a waste pipe, which is why moving it to a bathroom or utility room would be the best decision. The further away from the waste pipe you install it, the higher the costs of relocating it will be, due to the length of the pipes.
How Much Does it Cost to Move a Boiler?
First, it depends on which type of boiler you want to have replaced. Are you simply moving your current boiler or buying a new one and installing it to a new location in your home? If you want it to stay in the same room and relocate to a short distance, then this task shouldn't cost you more than £350. On the other hand, moving it to another room or another floor can cost up to £850 (costs of parts and labour included). You may also have to purchase extra components such as flue, pipework, thermostat and extension pipes.
In our opinion, replacing your old boiler and installing a new one in a more suitable place is a win-win. Not only is this option not as time-consuming as relocating the old boiler, but it is money saving as well (in the long run).
Summary
Moving a boiler to a new location should be practical, first and foremost. That means you should be able to reach it easily so that you can adjust the pressure. You can consult one of our Gas Safe engineers if you want to make the right decision and ensure you are following the correct regulations about relocating a boiler. Our team members can give you confirmation about the feasibility of your idea or make an alternative suggestion. Get in touch with us via web chat or submit a quote!