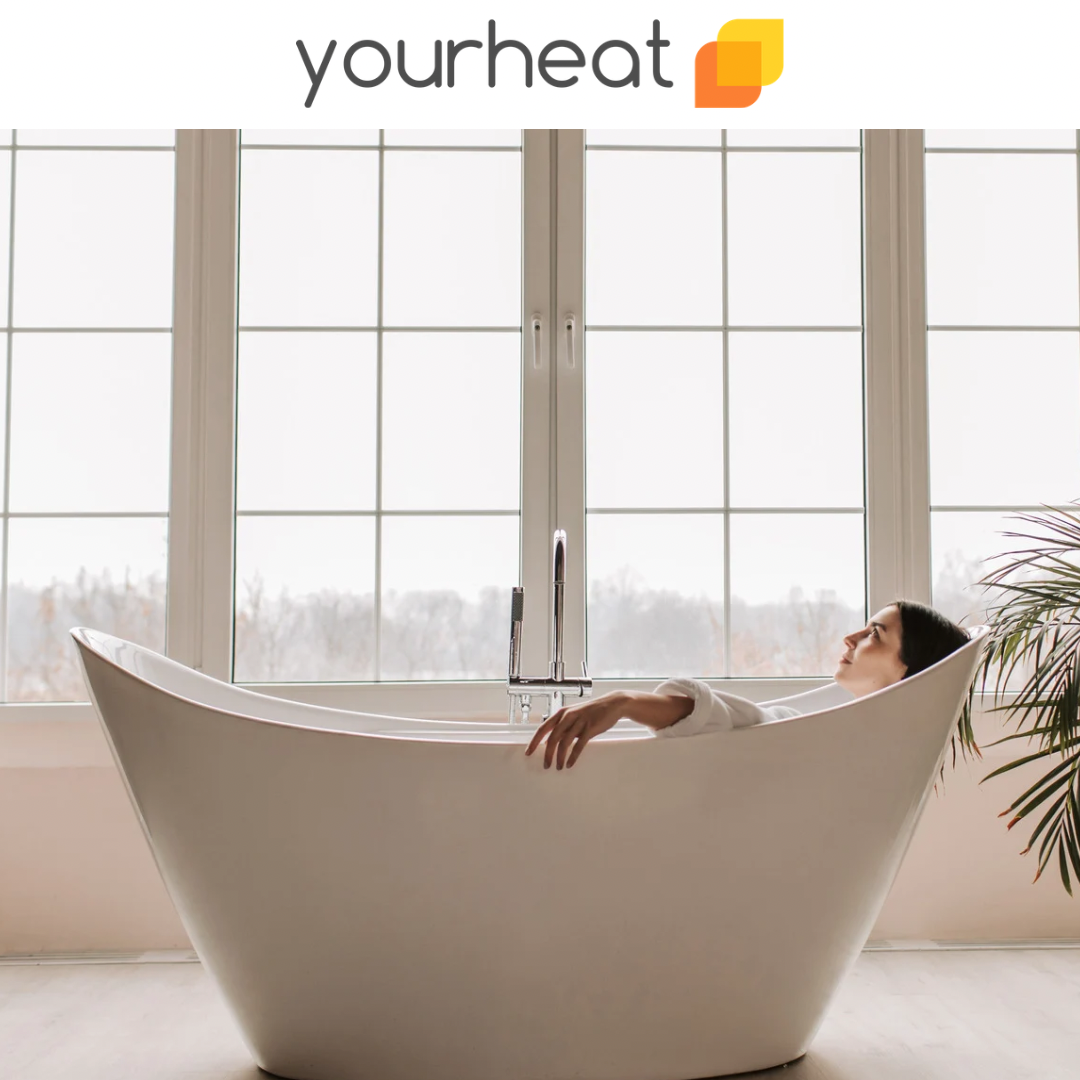 Need a New Bathroom
Need a new bathroom? Know the Cost of a New Bathroom
In this blog, we'll help you understand a new bathroom cost
Are you looking to transform your bathroom into a modern and stylish oasis? Look no further than Your Heat! Our team of experts is now offering top-notch bathroom installation services as part of our commitment to making your home a better place. With our unparalleled skills in home improvement, we guarantee to turn your ordinary bathroom into a stunning masterpiece that will leave you in awe. So, let's dive in and explore the wonders of a new bathroom, brought to you by Your Heat! Cost of new bathroom.

Oh how exciting
One of the most exciting aspects of a bathroom installation is the opportunity to create a space that reflects your unique personality and style. Whether you prefer a sleek modern design or a cozy and rustic ambiance, our team will work closely with you to bring your vision to life. We understand that every homeowner has different needs and preferences, so we proudly offer a wide range of fixtures, materials, and accessories to choose from. From luxurious tubs and elegant sinks to trendy lighting and chic tiles, we have it all.
It's all in the timing
When it comes to home improvement projects, timing is crucial. We understand that bathroom renovations can be disruptive to your daily routine. However, with our efficient and organized approach, we aim to minimize any inconvenience caused during the installation process. Our skilled technicians will work diligently and professionally, ensuring that your new bathroom is completed within the agreed timeframe, without compromising on quality.
At Your Heat, we believe that exceptional customer service is the foundation of any successful project. From the moment you reach out to us until the final touches are complete, we prioritize your satisfaction above all else. Our friendly and knowledgeable team is always ready to address any questions or concerns you may have throughout the installation process. With open lines of communication, we aim to provide you with a stress-free experience, making your installation journey a positive one.
Investing in a new bathroom goes beyond just improving the aesthetics of your home. It also adds value and functionality to your living space. Whether you're planning to sell your home in the future or simply want to enhance your daily living experience, a well-designed bathroom is a great investment. Our team at Your Heat understands the importance of quality craftsmanship, and we guarantee that your new bathroom will not only be beautiful but also built to last.
Don't wait
So, why wait? Give your outdated bathroom a fresh makeover with Your Heat! Our expert installation services combined with our commitment to superior customer care make us the perfect choice for all your home improvement needs. Contact us today and let's embark on a transformation journey together. We promise you won't be disappointed!