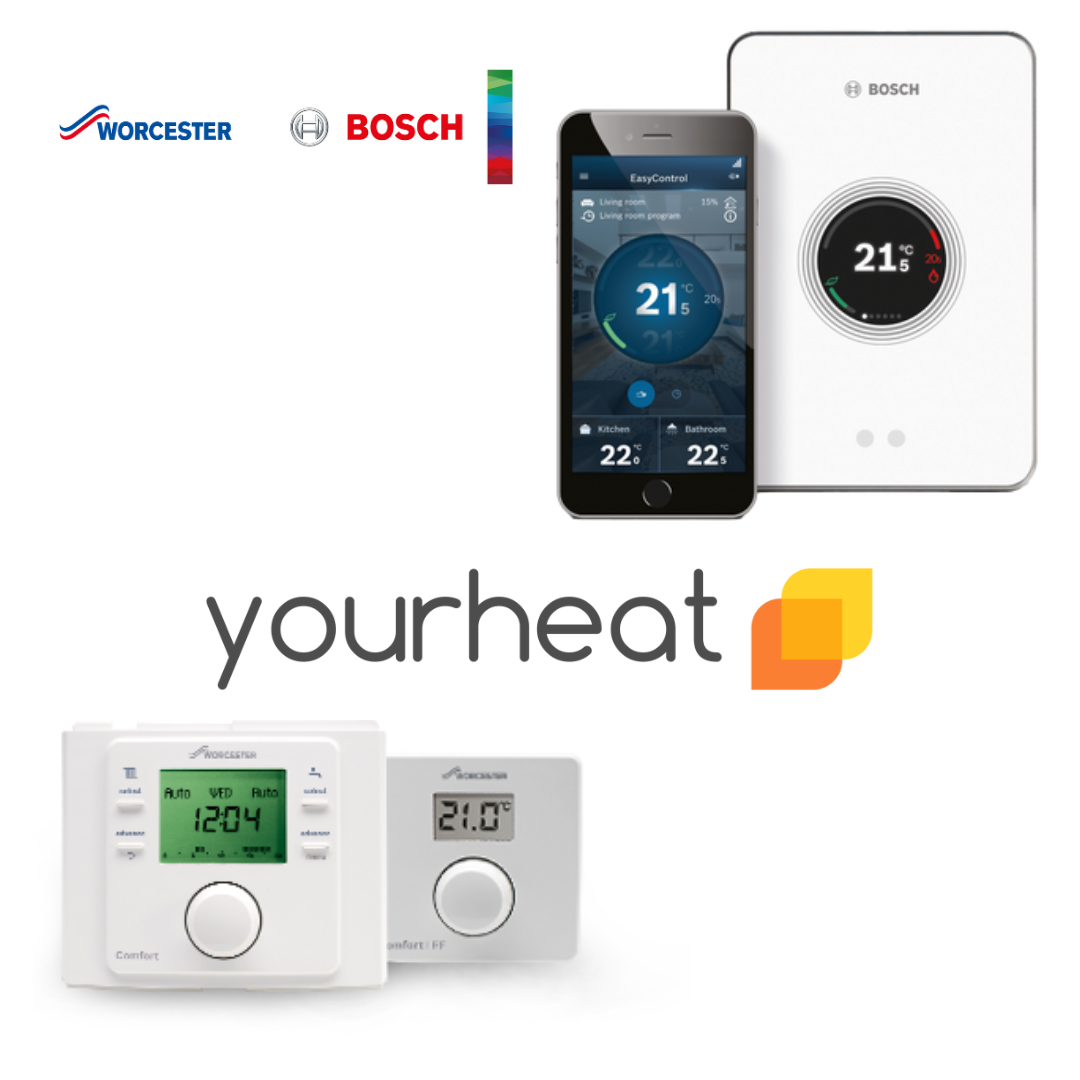 Worcester Bosch Controls – Ulitmate Guide
Worcester Bosch Controls – Ulitmate Guide
Are you tired of constantly adjusting your thermostat to maintain a comfortable temperature in your home? Look no further! Worcester Bosch Controls are here to revolutionize your heating system and boost its efficiency. With their cutting-edge technology and user-friendly features,.  You can experience unparalleled comfort in your living space. Let's delve into the world of Worcester Bosch Controls and discover how they can transform the way you heat your home. Worcester Bosch boiler controls
MT10 RF Thermostat
One of the most popular options in Worcester Bosch's product lineup is the MT10 RF Thermostat. This incredible device allows you to effortlessly control the temperature in your house. Ensuring ultimate comfort at all times. Thanks to its wireless functionality.  You can conveniently adjust the settings from anywhere within your home, without hassle or inconvenience. Whether it's the chilly winter nights or those sweltering summer days, the MT10 RF Thermostat seamlessly adapts to your needs. Providing an optimal indoor climate all year round.
Comfort By Name, Comfort By Nature – Worcester Bosch Comfort 1 and Comfot 2
Worcester Bosch Comfort 2 and Comfort 1 – Boilers are highly regarded for their exceptional efficiency and user-friendly features. These boilers have revolutionised home heating by offering a unique combination of comfort and ease of use.
Warm and cozy
The Comfort 1 and Comfort 2 models are designed to maximise efficiency.  Helping users save on energy bills while reducing carbon emissions. With their advanced technology, these boilers are extremely efficient at converting fuel into heat.  Ensuring your home stays warm and cozy without wasting energy. This increased efficiency not only benefits the environment but also provides homeowners with significant cost savings in the long run.
Another standout feature of the Comfort 1 and Comfort 2 controls is their user friendly design. Worcester Bosch has put great effort into creating an intuitive interface.  That allows homeowners to easily control and adjust settings according to their preferences. The controls are clear, simple, and logically organised, offering a hassle free experience even for those less familiar with boiler controls.
Intelligent
Furthermore, both Worcester Comfort 2 and Comfort 1 models offer a range of intelligent features that further enhance their user friendliness. For instance, these boilers are equipped with a digital display that provides relevant information about performance, error messages, and even maintenance reminders. This ensures homeowners can stay informed and take prompt action if required.
Advanced
Additionally, Worcester Bosch has integrated advanced diagnostics into the Comfort 1 and Comfort 2 boilers.  Enabling easy troubleshooting and quick identification of potential issues. This feature streamlines the maintenance process and allows for timely repairs.  Improving overall system reliability and reducing the inconvenience caused by unexpected breakdowns.
In conclusion, Worcester Bosch Comfort 1 and Comfort 2 boilers provide an exceptional combination of efficiency and user friendliness. The advanced technology in these boilers helps boost efficiency.  Resulting in significant savings on energy bills and reduced environmental impact.
Intuitive
The intuitive controls and intelligent features make these boilers a breeze to use.  Ensuring homeowners can stay comfortable without any hassle. With Worcester Bosch Comfort 1 and Comfort 2, you can experience the perfect balance of efficiency and ease of use in your home heating system.
Samrt made Easy – with the Worcester Bosch Easy Control
If you're looking for even more features and versatility, the Bosch Easy Smart Thermostat is the answer. This smart thermostat takes control to a whole new level, allowing you to synchronise it with your smartphone or tablet.
With the Bosch Easy app, you can remotely monitor and adjust your heating settings.  Ensuring that your home is always at the perfect temperature when you return. Say goodbye to wasting energy by heating an empty house.
The Bosch Easy Smart Thermostat intelligently learns your schedule and adjusts accordingly, maximising efficiency and reducing energy costs.
Energy Efficient – Worcester Bosch Controls
Now, you might be wondering how exactly Worcester Bosch Controls contribute to increased efficiency. Well, the answer lies in their advanced technology and intuitive designs.
Worcester Bosch products are designed to optimise energy consumption, helping you save money and reduce your carbon footprint. By utilising features such as smart programming, adaptive learning, and open-window detection.  These controls intelligently manage your heating system, ensuring that it operates at maximum efficiency at all times.
Are your ready?
Ready to take the leap and experience the benefits of Worcester Bosch Boiler Controls for yourself? Your Heat are here to make it happen! With our expert installation services.  You can rest assured that your new controls will be seamlessly integrated into your existing heating system. Don't miss out on the opportunity to enhance your home's comfort and efficiency – get a quote from Your Heat today!
To Conclude
In conclusion, Worcester Bosch boiler controls, such as the MT10 RF Thermostat and Bosch Easy Smart Thermostat, have the power to transform your home's heating system. From effortless temperature control to smart programming features.  These controls offer unparalleled comfort and increased energy efficiency. Make the switch today and experience the difference for yourself – contact Your Heat for expert installation and start enjoying ultimate comfort in your home.