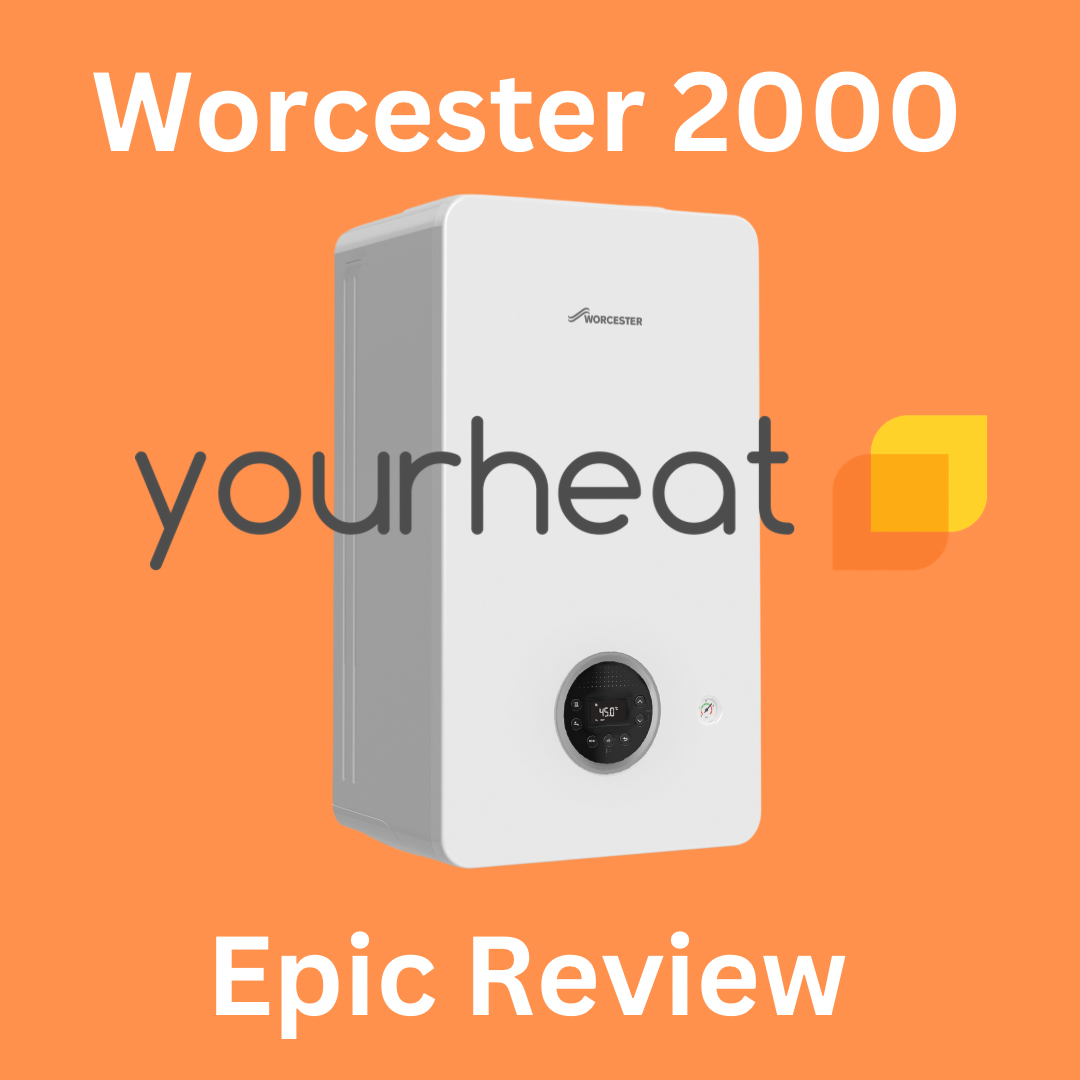 Worcester 2000 Combi Boiler – Epic Review
The Worcester Bosch 2000 Combi Boilers: Worcester 2000 25kw & Worcester 2000 30kw
Exceptional Budget Boilers Compatible with ALL Worcester Bosch Controls
Introduction to the Worcester 2000:
In today's ever-evolving heating industry, finding a reliable and cost-effective boiler can be a challenging task. However, Worcester Bosch, a renowned name in the heating industry, brings forth a remarkable solution with their Combi Boilers. These boilers, available in 25KW and 30KW options, not only offer optimal heating performance but also ensure compatibility with ALL Worcester Bosch controls. In this blog, we will explore why these Combi Boilers are an ideal choice for those seeking an affordable yet high-quality heating solution. They come in Worcester Bosch 2000 30kw and Worcester 2000 25kw
Enhanced Efficiency and Performance:
One of the standout features of the Worcester Bosch 2000 Combi Boilers is their exceptional efficiency and performance. Additionally both the 25KW and 30KW models incorporate the latest heating technologies to ensure maximum heat output while minimising energy wastage. These budget boilers boast an impressive energy efficiency rating, resulting in reduced energy bills and minimal carbon footprint. The intelligent heat management system maintains a stable temperature, providing you with a comfortable and consistent heating experience throughout your home.
Impeccable Compatibility: Bosch Worcester 2000
Worcester Bosch understands that convenience and ease of use are crucial aspects when choosing a boiler. With the Worcester 2000 Combi Boilers, compatibility becomes a non issue. These boilers are designed to integrate with ALL Worcester Bosch controls, giving you the freedom to choose the controls that best meet your heating requirements. Whether it is a programmable room thermostat, smart control, or a combination of various control devices, you can effortlessly tailor your heating system to suit your preferences.
Budget-Friendly Solution:
Therefore the price of theses Combi Boilers makes them an excellent choice for those on a budget. While being competitively priced, these boilers do not compromise on quality or performance. In addition to the initial cost savings, the high energy efficiency rating translates into long-term savings on your heating bills, making the Worcester 2000 Combi Boilers a wise and cost effective investment. Now, achieving optimal home comfort without pushing your budget is well within reach.
Reliability and Durability:
Moreover when it comes to heating solutions, reliability is of utmost importance. Worcester Bosch, with their decades of experience, has a solid reputation for making durable and long lasting products. The Worcester 2000 Combi Boilers are no exception. Built to the highest industry standards, these boilers undergo rigorous testing to ensure reliability and durability. With proper maintenance and regular servicing, you can trust these boilers to provide efficient heating for many years to come.
Conclusion:
In summary, the 2000 Combi Boilers in 25KW and 30KW options present an exceptional heating solution for budget conscious individuals. Their compatibility with ALL Worcester Bosch controls enhances convenience and are user friendly. With superior efficiency, reliability, and they're tough, these boilers offer fantastic value for money. If you are in search of a reliable, cost effective heating system without compromising on quality, the Worcester 2000 Combi Boilers deserve your consideration.