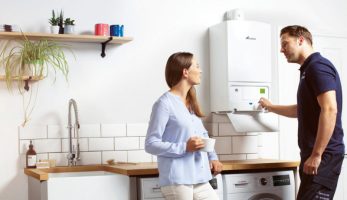 Your Heat: Boiler Servicing in Kent
A boiler can cause problems even when it's properly installed. Sometimes, it's the nature of industrial products because they are constantly working and never get a break. When the worst does happen, it's essential to have a backup plan so that you don't find yourself in a tight spot with nowhere to turn. Your Heat boiler servicing in Kent is the perfect antidote for homeowners that need help. With a dedicated and skilled team of experts on call, you don't have to fret about a faulty boiler – it'll be up and running again in no time.
Of course, the best solution is to prevent it from breaking down in the first place. An annual boiler servicing inspection will catch and stop the problems before they escalate out of control. Whether it's wear and tear, energy inefficiency or carbon monoxide leakage, the regular maintenance will increase your boiler's lifespan. That means fewer call outs and less money wasted on unnecessary repairs.
You might expect aftercare once the problem is fixed, and you should. A long-term guarantee is the answer as it allows you to schedule industry-grade fixes free of charge. There is even year-long labour and parts guarantees for all work completed. As far as boiler servicing in Kent goes, it doesn't get as comprehensive.
Boiler installation is the first step, but it isn't the last. Once the boiler is ready to go, you should focus on making sure you have a safety net in case something goes wrong. After all, boilers are notoriously disruptive.