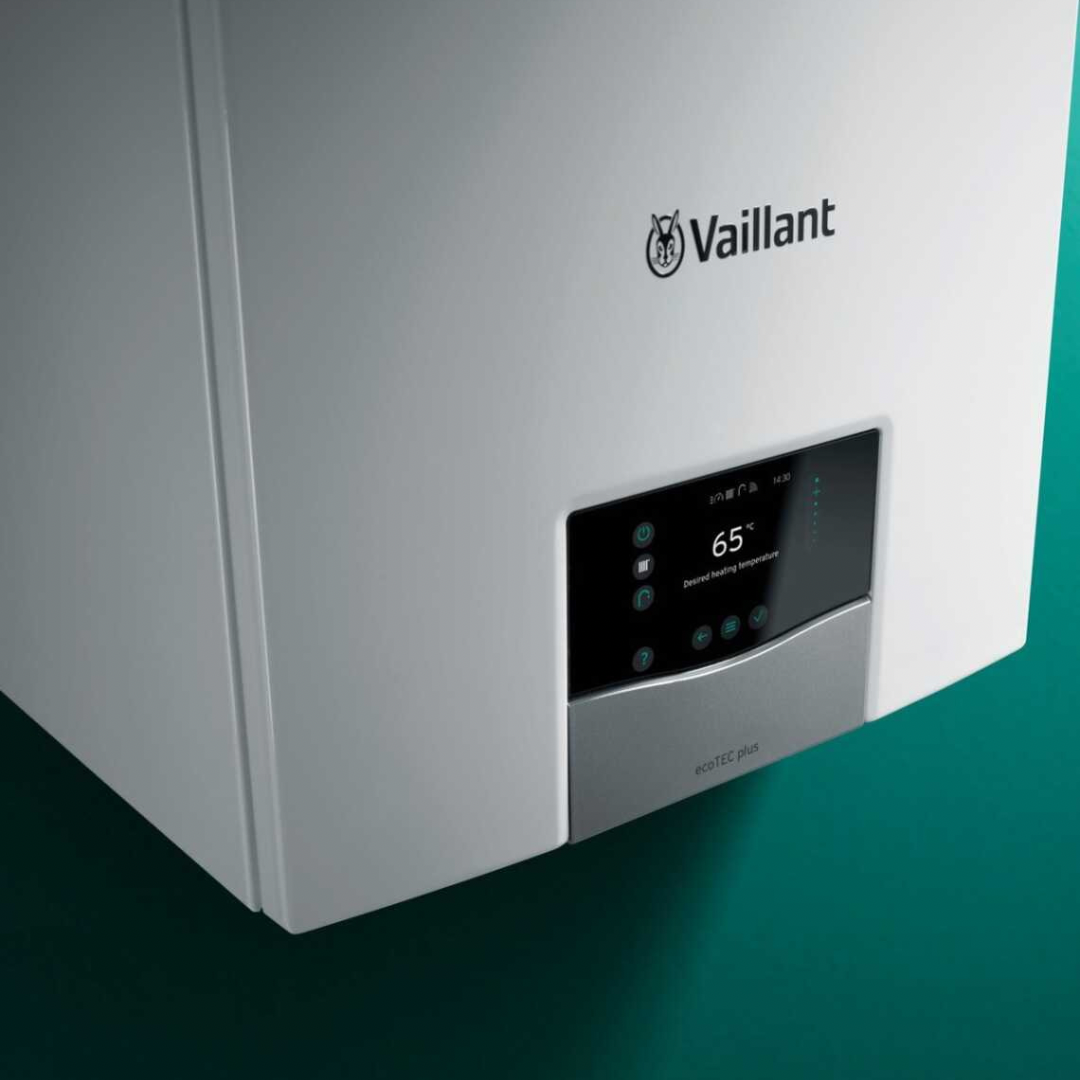 The New Vaillant EcoTec Plus Boiler Review
Positive Review: Vaillant EcoTec Plus Boiler – Vaillant Boiler
Like all boilers, we don't write about a product until we test one, the New Vaillant EcoTec Plus a (Vaillant Boiler) is no exception
We recently had the opportunity to install and test the Vaillant EcoTec Plus Boiler a Vaillant Boiler, and we are happy to report that it exceeded our expectations. Or get in touch today
Efficient
This high efficiency boiler has impressed us with its performance, reliability, and energy-saving features, making it a top choice for our customers.
First and foremost, the Vaillant EcoTec Plus Boiler offers exceptional heating efficiency. With its modulating burner, it intelligently adjusts the heat output based on the demand, ensuring optimal energy usage.
Instead this translates into lower fuel bills for our customers and a reduced  impact. Keeping in mind of your annual servicing.
Quality Through and Through
The build quality and durability of the EcoTec Plus Boiler are outstanding. The stainless steel heat exchanger provides excellent heat transfer and is built to last, ensuring years of trouble-free operation.
Nevertheless we appreciate the attention to detail in its design and construction, as it gives us confidence in the product's reliability and longevity.
But again Vaillant EcoTec Boiler also offers a range of user-friendly features that enhance convenience and ease of use. The backlit display and intuitive controls make it straight forward for homeowners to adjust the settings and monitor the boiler's performance.
Wait theres more…
Additionally, the included advanced control options allow for precise temperature control and scheduling, optimising comfort while reducing energy wastage.
You're Covered
Moreover, the standout feature of the EcoTec Boiler is the un rivalled warranty offered by Vaillant. With up to 10 years of warranty coverage, our customers can have peace of mind, knowing that they are protected against any issues.
Overall, the Vaillant EcoTec Plus Boiler has become one of our go to choice for residential heating installations. Its energy efficiency, strong, user-friendly features, and extensive warranty make it a reliable and cost effective solution for our customers.
Finally. We highly recommend the Vaillant EcoTec Boiler to homeowners looking for a reliable and efficient heating system. Contact Your Heat today to learn more about this great boiler and how it can meet your heating needs.
The Range
The new offers a selection of boilers designed to provide efficient and reliable heating solutions.
Vaillant EcoTec Plus 826:
– Compact and lightweight combi boiler
– Suitable for small to medium sized homes
– Provides instant hot water and heating
– Features a high efficiency pump and low energy usage
Vaillant EcoTec Plus 832 & Vaillant EcoTec Plus 836:
– Combi boiler with higher output
– Suitable for medium to large sized homes with higher hot water demands
– Provides excellent flow rates for multiple bathrooms
– Equipped with a built in two stage frost protection
Vaillant EcoTec Plus 840:
– Combi boiler with even higher output
– Suitable for larger homes with high hot water demands
– Provides great flow rates for multiple showers at the same time
– Features an energy saving mode for better efficiency
Vaillant EcoTec Plus 940:
– System boiler with high output
– Suitable for larger homes with multiple bathrooms and high hot water needs
– Provides hot water storage through a separate tank
– Offers excellent flow rates and high performance heating
To finish, just a few examples of the boilers included in the new Vaillant EcoTec Plus range. Vaillan boilers are designed with energy efficiency, trusty, and customer comfort in mind. Finally we urge you to consult with a heating professional.  Vaillant represent to determine the most suitable boiler model for your specific heating needs and property size.