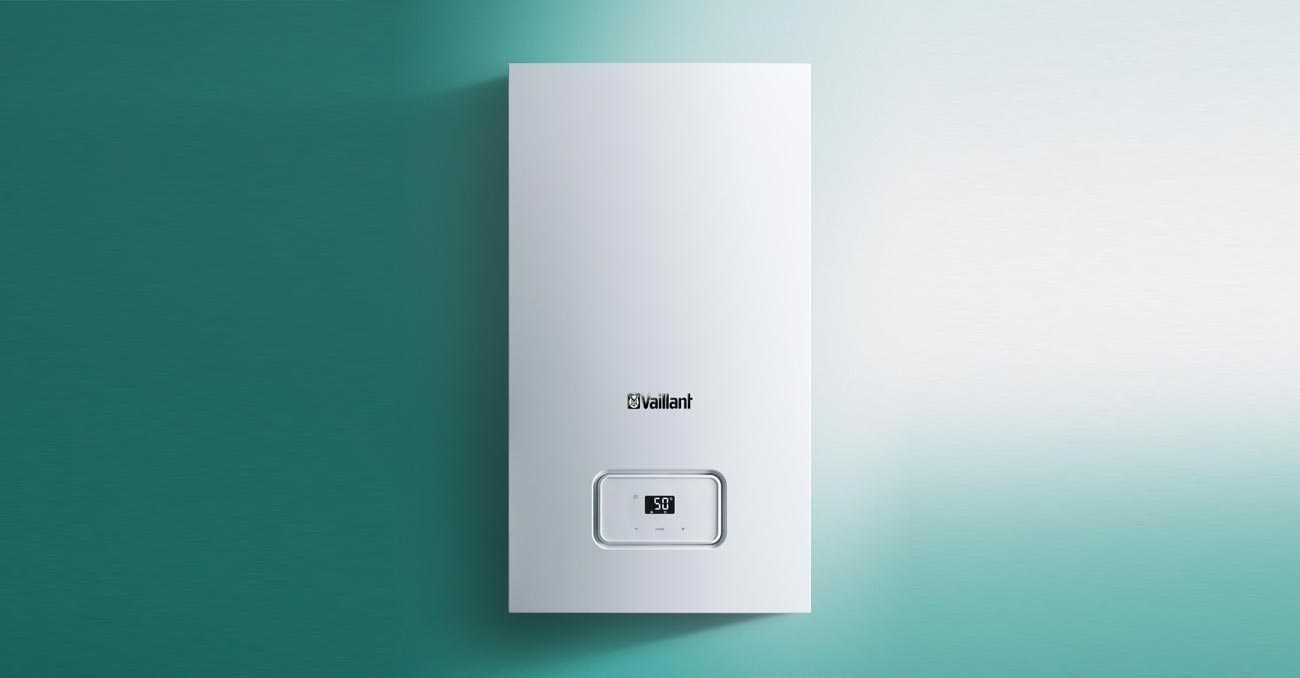 What is a System Boiler?
A system boiler is a regular type boiler with a twist.  It houses the central heating pump and an expansion vessel.  The boiler will normally work alongside a hot water cylinder and will indirectly heat the water you use.  This will negate the need for a small feed and expansion tank in your loft space.  It also allows for flexibility with your options for hot water.  We'll look at that in more detail shortly.
They are normally a similar physical size to a combination boiler, worth bearing in mind when siting such an appliance.  Gas supply may not be an issue if your previous boiler was sized correctly and may not require too much disruption to your home when an installation takes place.
We thought we'd help, by listing some of the boilers, features and benefits, along with some of its limitations, which should be considered when choosing a combination boiler for your home:
Allows Flexibility – As mentioned previously, the boiler will normally incorporate a hot water cylinder. The two main types of hot water cylinders are:  Vented and Un-Vented (sometimes known as MegaFlo), which is a model of unvented cylinder, produced by Heatrae Sadia and are probably considered the leading manufacturers of un-vented cylinders.  Made from stainless steel, they are incredibly robust and come with an impressive guarantee.
Energy Efficient – Like the combination and Regular, all new modern System boilers are condensing, which means that whether you are producing heating OR hot water the boiler will work in a condensing way. One of the most efficient ways to heat your home and produce hot water.  This also gives the ability to time hot water and heating independently at times that suit you.
Space Saving – With a system boiler, if fitted alongside an un-vented cylinder, as both are fed by mains directly, there is no need for tanks in the loft, reducing your home insurance in some instances due to a "dry Loft" and reducing the risk of frost damage. Great for maintaining a high hot water and heating performance (for multiple bathroom properties) and allowing for the loft to be cleared, giving options to perhaps build into the loft etc.
Peace of mind: As with all boilers we install most of the leading boiler manufacturers Worcester Bosch, Vaillant, Ideal etc. offer large Guarantees/Warranty's (subject to annual servicing and manufacturer's requirements being met at installation).  This is especially useful for System boilers, as the central heating pump and expansion vessel are installed within the appliance, which means 2 vital components normally external to the regular boilers are covered by the boilers guarantee/warranty.  Reducing costly repairs.
So if you're considering a loft extension, want to keep the airing cupboard, whilst improving hot water performance, a system boiler is a great option whilst keeping things familiar.   Great for loft conversions, sealing systems to reduce nuisance air issues and reducing on going repair bills.
For more information, please feel free to talk with our helpful team.