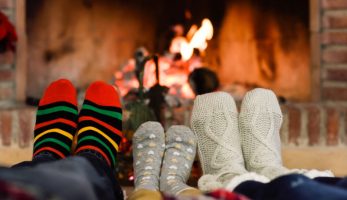 Your Heat: Central Heating services in Kent
Most modern homes in Kent have central heating, although some rely on other heating systems for warmth. Whether installing a new central heating system, replacing an existing one or just maintaining the system that you already have, you need expert engineers to do the job.
If you are a homeowner or landlord in Kent looking for central heating services, we can help you. Our qualified engineers can install a new central heating system or help you to take care of your current system, making it easy to keep your home warm and cosy. A central heating system provides hot water for your home, supplying radiators (or underfloor heating), taps and showers all from one central point. Keeping it all running smoothly will ensure that you have heat and hot water whenever you need it.
Get ready for the colder months by ensuring you have a central heating system in top condition. It's always best to get your boiler and other parts of your central heating checked before the cold weather sets in so that you're not faced with repairs in the middle of winter.
Our central heating services in Kent help with repairs and maintenance, as well as installation, to keep your home warm, with a regular supply of hot water. Whether new or old, we are here to take care of all your central heating needs. Get in touch with us today if you want to find out more about how we can help you or book an appointment.