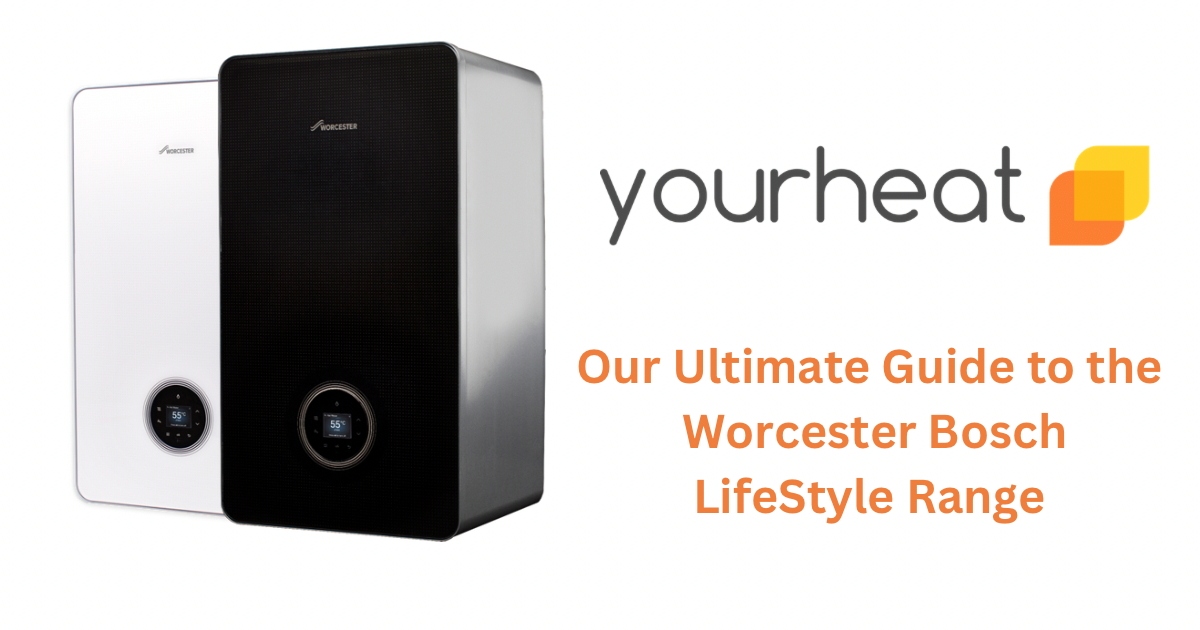 The Ultimate Guide – Worcester Bosch LifeStyle
Worcester Bosch Lifestyle – The Ultimate Guide
The Worcester Bosch Lifestyle range of boilers has garnered a stellar reputation in the heating industry.  Acclaimed for their remarkable performance and cutting-edge technology. With an impressive range of products, including the Life Combi Boiler, Style Combi Boiler, Life System Boiler, Style System Boiler, and Life Regular Boiler.  Worcester Bosch has established itself as a leading brand that continues to exceed expectations. They work great with Worcester Bosch Controls
The Life Combi – Worcester Bosch
The Life Combi Boiler stands out as a testament to Worcester Bosch Lifestyle commitment to providing top-notch heating solutions. This versatile boiler not only caters to the domestic hot water needs of your home.  But also ensures a cozy and comfortable living space with its exceptional heating capabilities. The Life Combi Boiler boasts superior energy efficiency, allowing homeowners to save on fuel costs.  While reducing their carbon footprint, highlighting Worcester Bosch's dedication to sustainability.
Worcester Style – Combi Boiler
Equally remarkable is the Style Combi Boiler, a true embodiment of elegance meeting function. This boiler combines sleek aesthetics with cutting-edge technology.  Delivering outstanding performance and style. With its compact size, the Style Combi Boiler seamlessly integrates into any home.  Providing a seamless and efficient heating solution. Worcester Bosch Lifestyle attention to detail in both design and functionality is evident, making the Style Combi Boiler a winning choice for homeowners seeking a sophisticated heating system.
Worcester System Boiler – Life
Homeowners requiring a system boiler can rely on Worcester Bosch's Life System Boiler to deliver consistent and reliable heating throughout their property. This Worcester Bosch Lifestyle is designed to work harmoniously with a separate cylinder for the storage of hot water.  Ensuring an ample supply of hot water whenever needed. Worcester Bosch's dedication to innovation is demonstrated by the advanced features and technology present in the Life System Boiler.  Guaranteeing optimum performance and utmost comfort.
For those who prefer a system boiler with a touch of style, the Style System Boiler offers the perfect solution. With its sleek and contemporary design, this boiler effortlessly complements modern interiors,  Adding a touch of sophistication to any home. Worcester Bosch Lifestyle commitment to excellence extends to the Style System Boiler,  As it not only delivers exceptional heating performance but also enhances the overall aesthetics of the living space.
Homeowners Choice – Worcester Bosch LifeStyle
Furthermore, Worcester Bosch Lifestyle Regular Boiler is an excellent choice for homeowners with traditional heating systems.  Worcester Bosch LifeStyle provides outstanding reliability and efficiency. Whether you have an open-vented or sealed heating system.  This boiler ensures consistent heat distribution throughout your home. Worcester Bosch's expertise in engineering is evident in the Life Regular Boiler, offering homeowners a dependable and robust heating solution.
Hydrogen Ready Boiler
One significant aspect that sets Worcester Bosch's Lifestyle range of boilers apart is their readiness for the future. These boilers are hydrogen ready, reflecting Worcester Bosch's proactive approach in embracing sustainable fuel alternatives. As society moves towards a greener future, Worcester Bosch ensures that their boilers can seamlessly transition to hydrogen.  Offering homeowners a heating system that remains efficient, eco-friendly, and future-proof.
Worcester Bosch Dedication
In conclusion, the Worcester Bosch Lifestyle range of boilers is a testament to the brand's unwavering commitment to providing top-quality heating solutions. With their impressive performance, innovative technology, and readiness for hydrogen fuel.  The Life Combi Boiler, Style Combi Boiler, Life System Boiler, Style System Boiler, and Life Regular Boiler prove to be an exceptional choice for homeowners.  In search of both comfort and sustainability. Worcester Bosch's dedication to excellence, coupled with their commitment to a greener future, secures their position as an industry leader in heating systems.