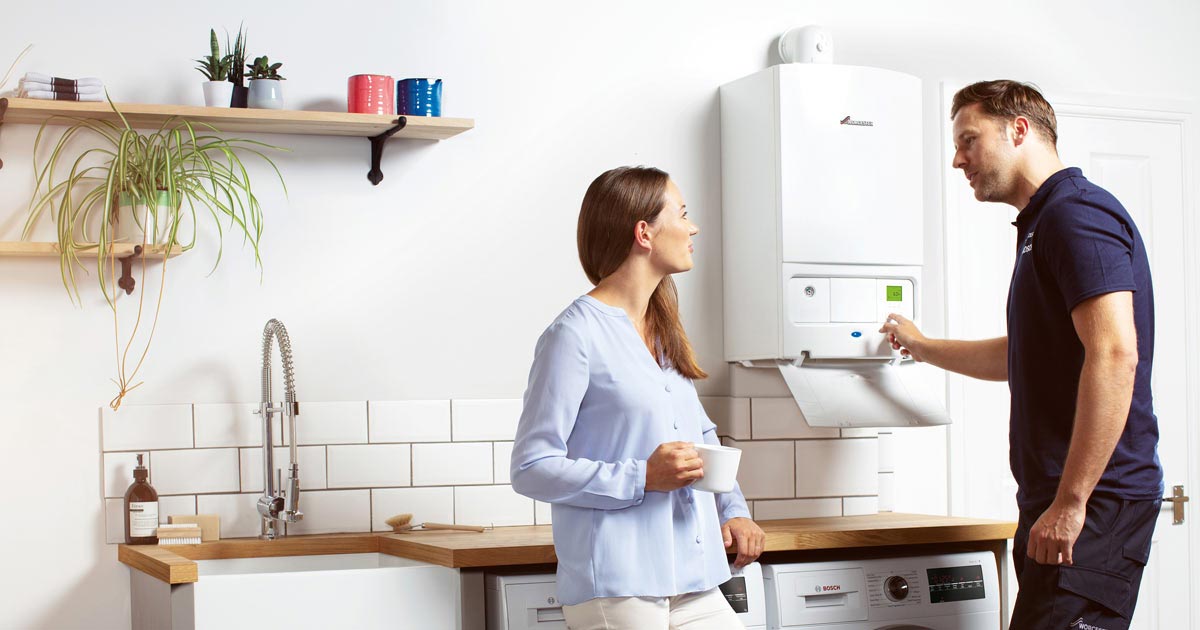 The Most Common Questions on Worcester Bosch Boilers Answered
Worcester Bosch Boiler, Worcester Bosch Boiler Installation, Worcester Bosch boiler prices
Firstly, Worcester Bosch is a globally-known, UK-based brand specialised in manufacturing the highest quality boilers for over 50 years.
Looking for an A-rated (top efficiency) boiler?  Then Worcester Bosch could be exactly what you need. Available in a wide range of models and sizes, a boiler from this company will certainly meet your home and lifestyle requirements.
Following this blog, we'll help you find your ideal boiler (preferably one that perfectly suits your home, provides maximum efficiency, and comes at a great price).  We've answered some of the most common questions about Worcester Bosch combi boiler.
Are Worcester Boilers Any Good?
Undoubtedly! Worcester Bosch is the only boiler brand Which? has been recommending for 10 years now. They also have an excellent rating of 4.6 based on 24,120 reviews on Trustpilot. In other words, Worcester is a best-in-class brand you can trust.
Which Worcester Boiler Is the Best?
The clear winner here is the Greenstar i30. This Worcester Bosch boiler had been installed over a million times throughout the UK. If you live in a small property, your second best choice could be the 25i. This boiler is compact and comes at a lower price as well.
Either way, both models are super-reliable and durable and come with fantastic warranties.  Which is something you can expect by default of any Worcester Bosch boiler.
How Long Should a Worcester Bosch Boiler Last?
Typically, Worcester boilers last between 12 and 15 years, which is far longer than many other brands of boiler out there. If you want to extend the life of your boiler, we highly recommend having it properly maintained and serviced once in a while.
Hey, did you know you can get a 12-year warranty if you buy your new boiler through Your Heat? When offered such a long warranty, you get peace of mind.  Knowing that you are fully covered in case things go wrong and that the company will get the issue fixed.
Just remember, to keep the guarantee, you are required to have your boiler serviced annually.
How Much Does a Worcester Bosch Boiler Cost?
Worcester Bosch boilers come at different prices, depending on several factors, such as the size and the type of fuel you are using. You can choose between regular, system, and Worcester Bosch combi boiler. The average price of each ranges between £730 and £3,837 (+installation costs).
Finance options are more commonly available for ALL boilers on the market these days.  We've teamed up with Novuna to bring you some great options
Summary
Your Heat is one of the most reputable Worcester Bosch Diamond Accredited installers. We have fitted Worcester boilers in thousands of homes in Kent, Sussex, Surrey, Essex and London.
Finally, both Worcester and Your Heat are focused on bringing you the best possible quality, highest efficiency rating and a fair price. We can guarantee you the best product and the best deal you won't find elsewhere.
Gas boilers are still one of the most cost effective ways to heat your home.  By upgrading to a condensing boiler, you could save upto £520 per year.  Though, savings will vary depending on the size and thermal performance of your home.
Contact us today if you need any help with boiler sizing and specifications or follow this link to get an instant, free boiler quote.